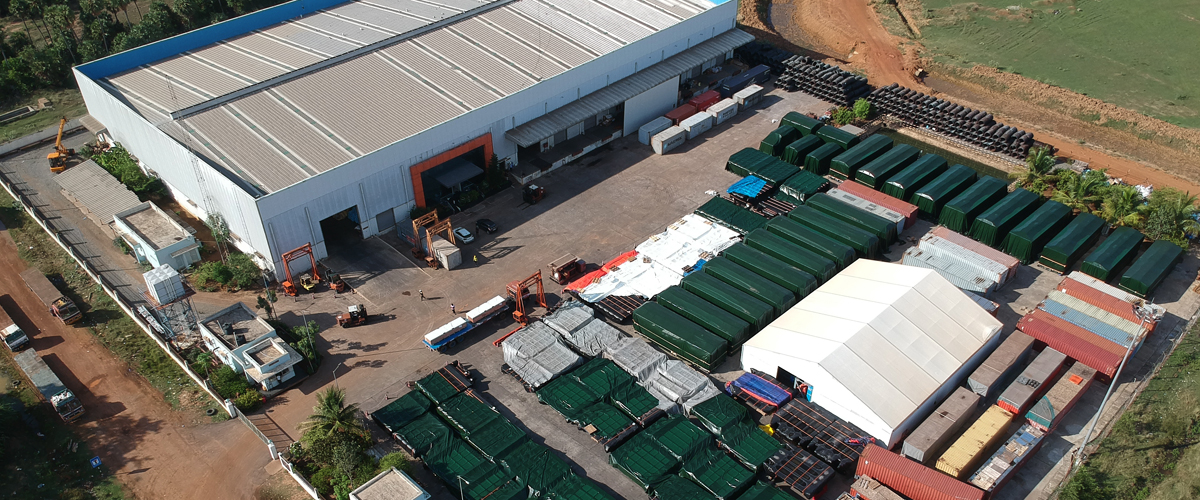 Exhibition, Event & Artwork Logistics: Where Precision Meets Excellence
In the dynamic world of exhibitions, events, and artwork logistics, precision is paramount. The demands are stringent, and time is of the essence, making each project a formidable undertaking.
Beyond Cargo: Elevating Your Corporate Image
Exhibition, event, and artwork cargo are not merely goods in transit; they represent the essence of your corporate image and the reputation of your products and services. The world of exhibition and event logistics is one where cargo handlers possess a discerning eye, recognizing the importance of responsibility and commitment in ensuring the success of each venture.
Siddhartha Logistics: Setting New Standards
At Siddhartha Logistics, we have embraced the unique challenges of this industry. As a leading exhibition and event logistics operator in India, we rise above the competition through our knowledge-driven approach to the intricacies of Exhibition Supply Chain Logistics. Our commitment to excellence is fortified by skilled personnel and substantial investments in specialized handling equipment and tools. This holistic approach empowers us to offer exhibitors a comprehensive suite of services essential for a triumphant participation and market entry.
Innovative Solutions for Exhibitors
Beyond the conventional handling of Exhibition and Display Cargo under ATA Carnet and Custom Bond/Bank Guarantee, Siddhartha Logistics introduces a unique fast-track service for exhibition cargo. Through our Free Trade Warehousing Zones (FTWZ) in India, exhibits can move to and from India for display at exhibitions and events without the need for ATA Carnet, Custom Bond, or Bank Guarantee. This innovation saves exhibitors precious time and cost.
Official Partnerships and Unmatched Services
Siddhartha Logistics proudly holds the designation of an Official Partner with numerous esteemed International Exhibition and Event Organizers. We also serve as Official Site Handling Agents at premier exhibition venues across India. Our dedicated department staffed with seasoned exhibition industry professionals ensures seamless logistics coordination. Our global network of exhibition logistics partners extends the reach of our services, providing a level of support unrivaled in the industry.
Your Exhibition Freight Partner
While we are equipped to handle the delivery of exhibition freight to any exhibition across India, our official status as nominated exhibition site handlers and forwarders for various exhibitions and events in India positions us to offer participants, stall vendors, and stakeholders an efficient and cost-effective solution for handling exhibition freight. With our expertise in navigating the ease of doing business in India, we stand ready to support your exhibition endeavors.
Industry Engagement and Expertise
Our memberships in IEIA (Indian Exhibition Industry Association) and IELA (International Exhibition Logistics Association) keep us at the forefront of industry developments. We actively engage as stakeholders, contributing to the growth of the exhibitions and events industry in India.
Artwork Logistics: Handling the Most Precious
Our specialized Artwork Logistics group understands the unique value of artworks, both in terms of monetary worth and sentimental significance. We are privileged logistics partners for some of the world's leading art galleries and auction houses, entrusted with the safe transport of priceless artworks to and from India. Notably, we were the first company in the Asia Pacific region to handle an original Picasso artwork event in India.
A Team Committed to Excellence
We appreciate the intricacies and sensitivities of artwork logistics. Our professional artwork packers and handlers are renowned for their skills and reliability, earning trust from the most discerning stakeholders in the art industry.
Consulting Expertise: Your Gateway to India
Our consulting group adds a layer of value by offering insights into Indian laws and procedures governing international trade. We guide exhibitors and participants, facilitating trading transactions and jumpstarting business activities in India.
Sporting Event Logistics: On the Move
Siddhartha Logistics specializes in handling logistics for various sporting events, including cross-country car rallies to and from India. We understand the regulatory nuances of processing CARNET DE PASSAGE and related documentation at border customs. Our comprehensive services span from collecting to positioning cars at rallies and sporting equipment at venues, all delivered safely and on time. At Siddhartha Logistics, we are more than logistics providers; we are your partners in success. We take pride in our precision, commitment, and unwavering dedication to delivering excellence in exhibition, event, and artwork logistics. Contact us today to explore how our tailored solutions can elevate your global endeavors and leave an indelible mark on your audience.
Contact for more details
Mr. Sameer Pandya