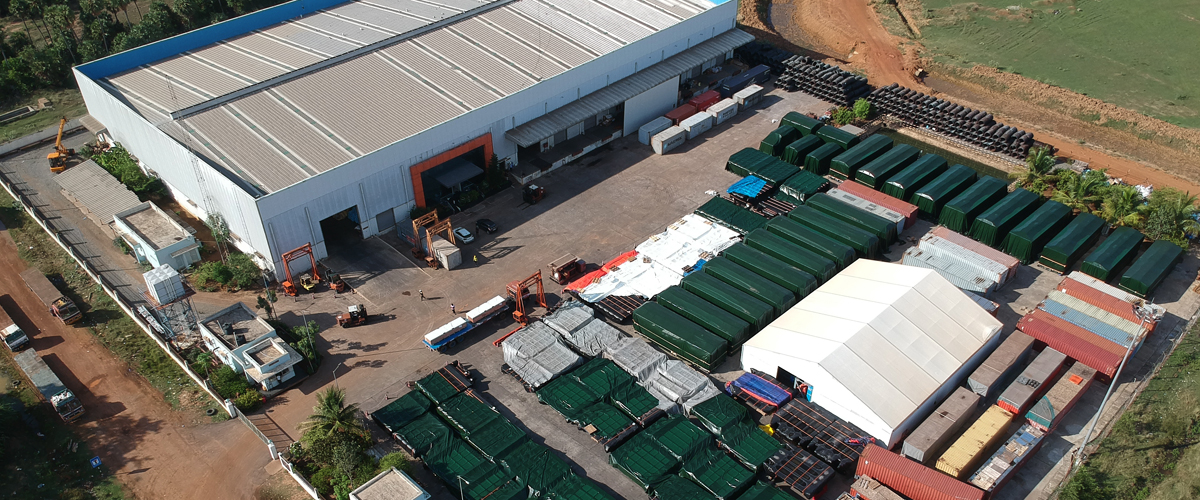 Free Trade Warehousing Zone Service (FTWZ): Streamlining Cross-Border Trade in India
In today's dynamic global economy, the ease of doing business, the elimination of cascading double taxation, and the efficient utilization of time and resources are paramount for the growth of cross-border trade. Recognizing these imperatives, the Government of India introduced the concept of Free Trade Warehousing Zones (FTWZs) under the Special Economic Zone (SEZ) Laws.
A Strategic Investment in FTWZ Infrastructure
Siddhartha Logistics has seized the opportunities presented by the establishment and operation of FTWZs in India. We have made strategic investments to create our own FTWZ with state-of-the-art infrastructure, purpose-built warehouse facilities, container yards, both open and covered Over Dimensional Cargo (ODC) yards, advanced pallet racking systems, cold storage facilities, and modern material handling equipment (MHE). Our flagship FTWZ is situated in Sricity - SEZ, Andhra Pradesh, India.
In addition to our Sricity facility, Siddhartha Logistics has registered FTWZ Units in key strategic locations across India. Our FTWZ units are strategically positioned at FTWZ Panvel, in proximity to Nhava Sheva Port, FTWZ Khurja near Delhi, FTWZ Kandla near Kandla/Mundra Port, and we are in the advanced stages of establishing an FTWZ unit at DP World – Ennore near Chennai.
Unlocking the Potential: A Schematic Presentation
To offer a deeper understanding of our FTWZ infrastructure and its capabilities, we've prepared a schematic presentation that provides insights into how we streamline cross-border trade and logistics through our FTWZ facilities. This visual aid illustrates the layout, key features, and the efficiency of our FTWZ operations.
At Siddhartha Logistics, we believe that our investment in FTWZ infrastructure not only aligns with India's ambitions in international trade but also empowers businesses with seamless cross-border solutions. Our FTWZ services are designed to optimize your supply chain, reduce costs, and accelerate the movement of goods, ultimately enhancing your competitiveness in the global marketplace.
To explore the advantages of our FTWZ services or to inquire further about our capabilities, please don't hesitate to get in touch with us. We look forward to partnering with you to drive your cross-border trade success.
Introduction of Free Trade Warehousing Zone, SEZ Laws and procedures
FREE TRADE WAREHOUSING ZONE (FTWZ) ?
Contact for more details
Mr. Naveen Kumar