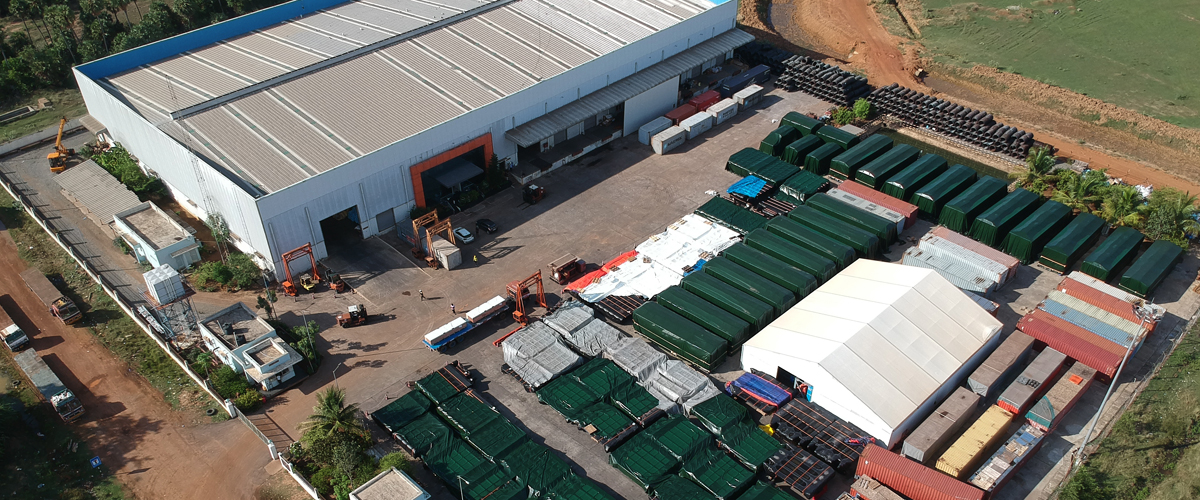 Navigating International Trade in India
International trade to and from India is a multifaceted endeavor involving the import and export of goods, encompassing a dynamic blend of opportunities and complexities. India's status as a developing economy underscores the importance of effectively managing international trade activities. The nation's fiscal framework relies heavily on the collection of both direct and indirect taxes, shaping the intricate landscape of trade operations.
Direct and Indirect Taxes: A Real-time Challenge
While direct taxes are administered through periodic audits, the realm of indirect taxes, including Customs Duties, Goods and Services Tax (GST), and Value Added Tax (VAT), operates in real-time. This means that as goods traverse international borders, they become subject to customs duties, taxes, and associated procedural requirements, all within the confines of the port of arrival or departure.
Facilitating Exports: India's Initiatives
India has embarked on the ambitious "Make in India" initiative, aiming to bolster domestic manufacturing and enhance the nation's export capabilities. As part of these efforts, certain priority projects enjoy concessional rates of duties and taxes, along with exemptions from duties, taxes, and non-tariff barriers. Exports-related supply chain activities are further incentivized through exemptions from specific local compliances. To encourage exports from India, specialized regulations such as Manufacturing and Other Operations In Warehouse Regulation No. 2 (MOOWR) and laws related to Special Economic Zones (SEZ) have been introduced. Additionally, supplies from Indian manufacturers to select priority projects are classified as "deemed exports," entitling them to the benefits of reduced or exempted duties and taxes, as well as relief from specific compliance obligations.
India on the Global Stage
India has actively participated in various international protocols and agreements, including the General Agreement on Tariffs and Trade (GATT), ATA Carnets, Free Trade Agreements, the Wassenaar Arrangement (SCOMET), and the Mutual Recognition Agreement (MRA) for Authorised Economic Operators (AEO). These agreements not only facilitate international trade but also grant access to customs duty exemptions, concessions, and initiatives aimed at improving the ease of doing business in India.
The Role of Effective Supply Chain and Logistics
In light of the intricacies mentioned above, it is imperative to devise a comprehensive supply chain and logistics plan to facilitate all types of international trade transactions involving India. This is where we specialize. Connect with us for a wide range of international trade and logistics consulting services tailored to meet your specific needs. Our expertise extends to handling
related valuation audits for related party transactions, with a track record of successfully managing over 450 SVB audit cases.
Comprehensive Expertise for Your International Trade Needs
At Siddhartha Logistics, we encompass all these aspects when handling International Trade, Supply Chain, and Logistics Consultancy assignments for our clients. Our commitment is to streamline your international trade operations, ensuring compliance, efficiency, and optimal results
Well-equipped office for rendering consultancy services
Our head office in Mumbai and our office at GIFT CITY, Gandhinagar are well designed and laid out with professional conference rooms, a well-equipped library stocked with relevant books of laws and regulations including an electronic database encompassing details of all major and important decisions taken at the various legal forums such as Tribunals/High courts/supreme courts. Our association with the Academy of Business Studies, Delhi and our associates who are reputed ex-officers from the high level customs administration adds on to our capabilities of taking up and addressing highly complex matters of indirect taxation and related matters at the highest levels with utmost professionalism and knowledge based.
Contact for more details
Mr. Pruthvish Thaker